Funeral chap from the settlement of Coimbra del Barranco Ancho (Jumilla). Discovered in 1981 in the archaeological excavation in the necropolis of the settlement. The investigations date this figure back to the V century BC.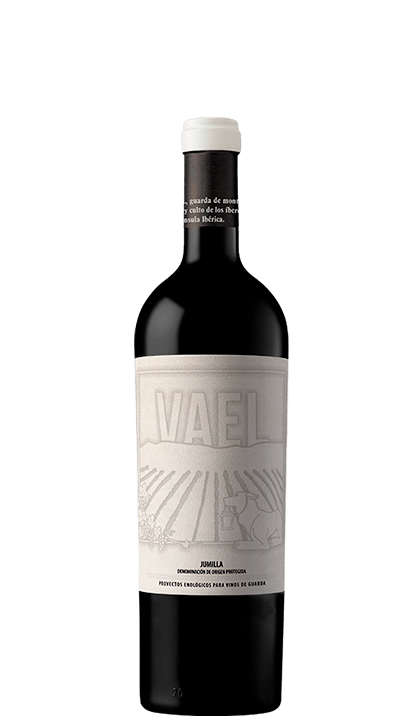 VAEL that watchman of the mountains and nature, it is represented by a wolf. It was worshiped by the Iberians that were settled in the southeast of the Iberian Peninsula.
We recover our roots with the expression of this coupage of Monastrell Syrah and Grenache.ç
Its maturation presents an intense cherry red color with crimcom reflects. Its aroma is intense, combining ripe fruit with toasted spice notes. Elegant, long silky and potent.  
Know more about our project, varieties and terroir.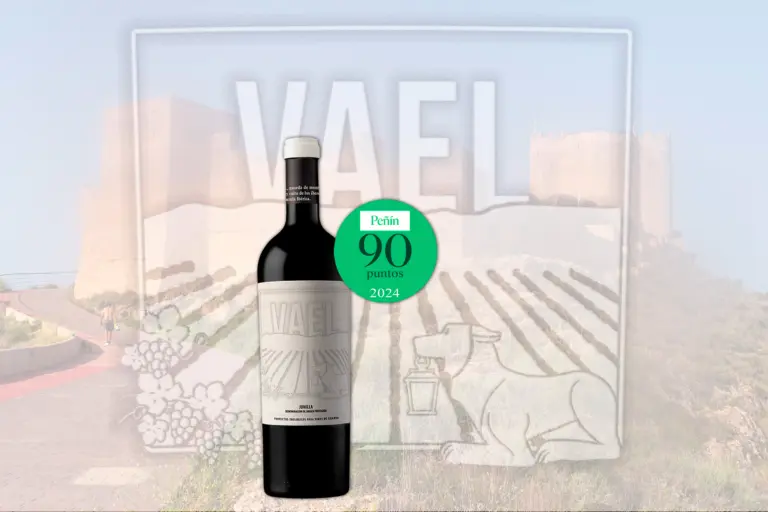 Vael 2020 has obtained a rating of 90 out of 100 for its first harvest, positioning itself among the finest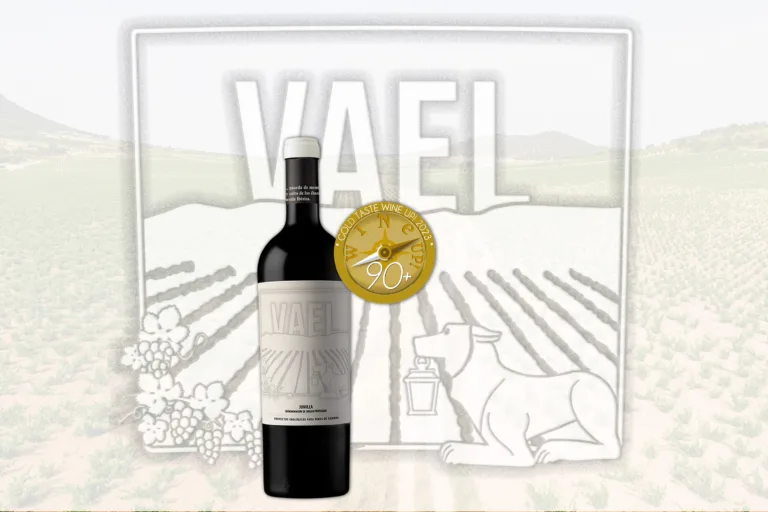 VAEL 2020 was awarded a gold medal thanks to the 90.31 points it obtained in the wine guide and contest
More than half of the monatress planted in the P.O.D Jumilla is cultivated in dry land in bush configuration. More than 3300 hectares are ungrafted vines. This demonstrates the importance of the viticultural heritage of our region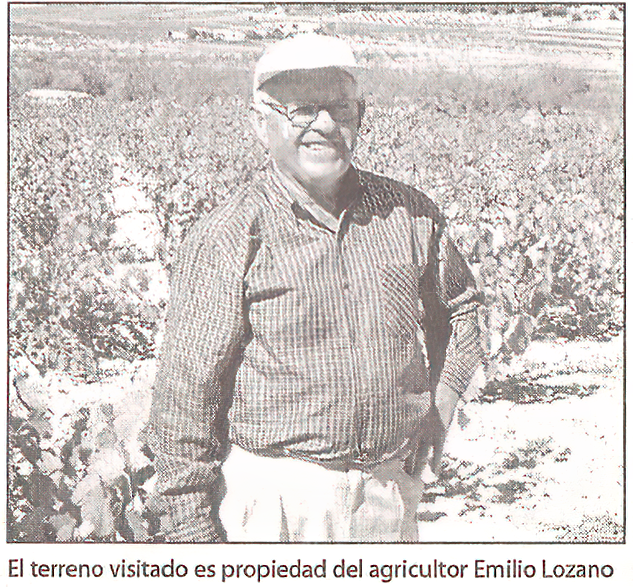 With Vael we intend the passion of our family for viticulture through a wine inspired in our family history.

We are the third and the fourth generations since our grandfather and great-grandfather was the watchman of the Amacolla in the Jimena area north east of Jumilla. Since then the tradition of viticulture has been with our family until our days.

VAEL is the next chapter in this family history when we take the next step and move forward from viticulture to producing our own wine.
Dedication to the vineyard